Testimonials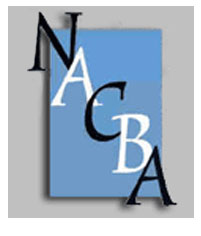 Tom Burns paid a lot of attention to our concerns and financial options to help get us out of a very difficult situation.  He worked very closely with us and was professional the entire time.  Bankruptcy is no fun, but if you need good solid bankruptcy advice, then Tom Burns is the guy to call.  HIGHLY RECOMMENDED.  I would recommend to anyone I know.  You will not be disappointed
.
– LP
---
Mr. Burns helped me during a very difficult time. He listened well and educated in a clear and simple manner. I was very impressed with his competence and professionalism. I'm sure nobody likes to have to go through a bankruptcy proceeding. He and his office staff made it painless. I am glad I found him. I am so much better off financially (and emotionally).
– Chris
---
I used the Burns office for a business bankruptcy and was pleased with the services results. My expectations were met 100% mainly because Mr. Burns was very good at spelling out what the bankruptcy would entail and what hurdles needed to be crossed.
I would definitely recommend him.
I did some shopping around and found his fees reasonable.
– Robert H.
---
I was really lucky to have been referred to Tom Burns. I was really in a lot of trouble with my creditors and Tom was calm and patient with me. He made the whole process very easy for me to understand. Tom was always available to me. He responded to my emails right away. I had one creditor that wouldn't stop bothering me and one phone call to Tom took care of it.
– Jim L.
---
I was very satisfied with Mr. Burns' services. He got me through a very rough time and I emerged much improved. I really appreciated his knowledge and expertise. He made everything very easy and has great staff. Ten Stars.
– Jeri H.